Natural Llama Fiber in Today's Sock Styles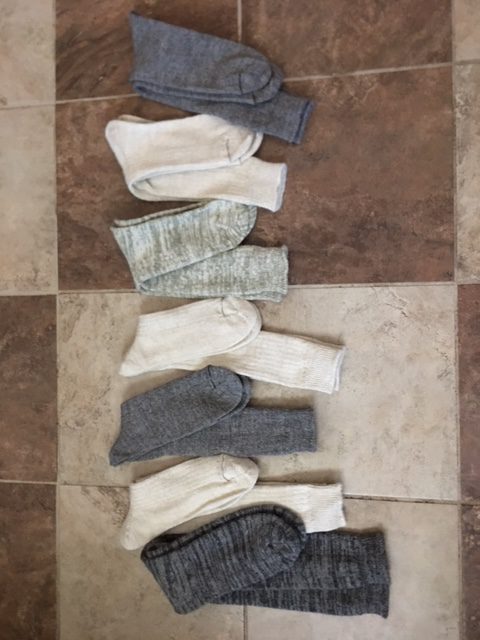 COMFORT & WARMTH!  Warm, luxurious llama socks for you and those you love.  Our goal is to produce a natural sock, but to make it one that is superior in construction to those currently on the market today.
What is Llama Fiber? Llama is naturally warm, almost 30% warmer than other wools. If you're sensitive to sheep wool because of lanolin, no worries. Llama fiber is lanolin free. It is a hollow fiber making it light weight and moisture repellant.
Our Llama Socks are made from the fiber of our llamas raised on our California farm.  The Llama Fiber Socks are not bulky and can be worn for work or play.
The natural wicking properties of llama fiber moves moisture away from your feet to keep your feet warm and dry.
$25 a pair
CARE INSTRUCTIONS
Hand Wash or Machine Wash Gentle Cycle and Lay Flat to Dry
Medium:  Women's 7.5 – 10, Men's 6 – 8.5
Large:  Women's 10.5 – 13, Men's 9 – 11.5
X-Large:  Men's 12-14